Independent Spirit
A visitor to an exhibition characterised Marcus as beeldhouwer van nature: a sculptor by nature. He knew he wanted to be an artist from a very young age. There was only one way forward as far as he was concerned, and that was creativity, the art of bringing things to life. He always drew his inspiration from nature, people and animals. It was all about both the essence of the object and nature at its most innocent. As a sculptor by nature, Marcus could be called both a romantic and a realist.
Attention to detail
Marcus's sculptures have their own vision. A characteristic feature of his sculptures is their immediacy, the lines they create and the strength of form: hard where they need to be hard, yet tender aspects have a tender form. Pieces made by him are still available: you can view them on this website.
"Art is not something you can learn; having said that, an artwork can only succeed if the artist knows what he's doing." – Marcus Ravenswaaij
Curriculum Vitae
Professional sculptor who graduated from the Academie voor Beeldende Kunsten (Academy of Fine Arts), Rotterdam. Always worked as a freelance artist. He was appointed to the class of Knight in the order of Oranje Nassau by Her Majesty Queen Beatrix for his services to the arts. Carried out many commissions at government and local authority level, in all forms and levels of education, for institutions, associations and clubs, businesses, banks, insurance companies and for many private individuals.
Download here his full CV.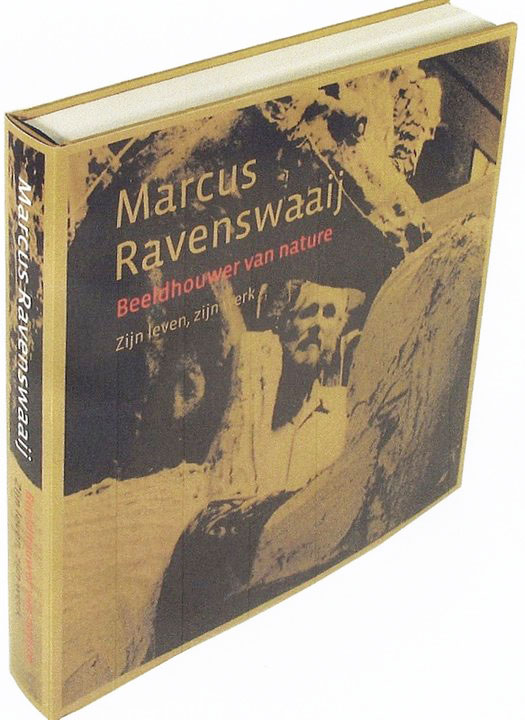 Marcus Ravenswaaij - Beeldhouwer van nature
A memoir
Auteur: Marijke A. Ravenswaaij-Deege
Uitgever: Unique Sculptures.
Uitgave: 2008, hardcover, 444 pagina's.
The book is still available from Unique sculptures.