If you decide to commission a sculpture, you can determine the parameters: the subject, the environment in which the artwork will ultimately be sited, the material you have in mind and the budget you have reserved. Perhaps you need me to view the intended site and discuss the possibilities? Then I can make a scale model of the design. And after that I will present you with the design and a description of the artwork in a formal offer. If we can agree on the design and the terms and conditions for the finished sculpture (which you can read under the heading 'Terms and Conditions') I will start work on the artwork itself, delivering as per the agreement. Feel free to make an appointment to come and inspect progress on your artwork.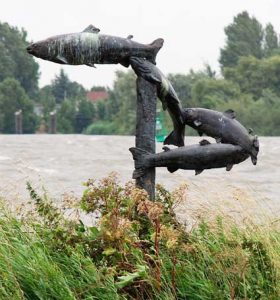 Individual Commisions
A sculpture commissioned by a private individual is a personal matter. It will always be a special artwork in your house or garden with a fixed interpretation. Apart from a sculpture, you may wish to commission a monument for a gravestone that shows something individual of a departed loved one, a way of keeping the memory alive.
I devote attention in such commissions to 'capturing the essence' of what you think should be expressed. If you are thinking of commissioning a sculpture or monument I would be happy to make an appointment to see you at my studio.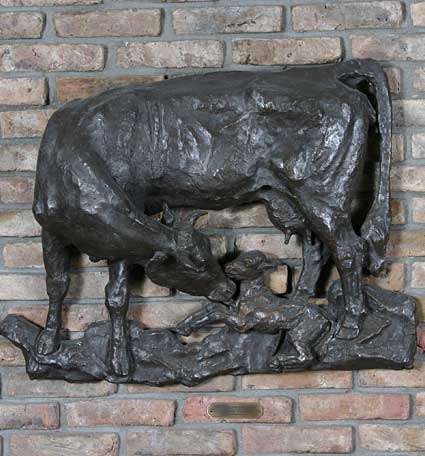 Corporate Commissions
Over time we have delivered many corporate commissions. These range from corporate gifts to pieces marking an anniversary, portraits and even wall reliefs.
A sculpture is a reflection of the collective character of an organisation. It gives a glimpse into the culture of the organisation and is thus able to underline its identity. As a corporate gift it is a nice complement to existing means of communication.
Your commission is an element that will be in the field of vision of your workforce, day after day.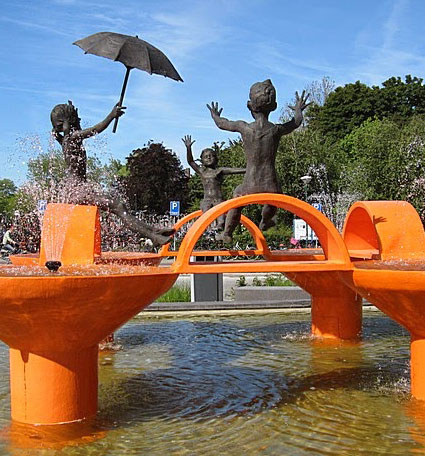 Commissions for public spaces
Many places in the Netherlands display sculptures by Marcus and myself. The result of commissions at government and provincial level, from municipal authorities and school governors, banks, churches and charitable trusts, ensuring that we are well represented throughout the Netherlands in public institutions and open spaces.
You can get a good impression on the map that will soon be available in its entirety on line.
If you like our work why not make a trip by car or bicycle from sculpture to sculpture, for instance between Gorinchem and Dordrecht, in the Alblasserwaard and Vijfherenlanden or in the Veluwe?
Call +31-183-562093 or send an e-mail message for more information.